Sales-A-Palooza
A Proven, Documented Sales Playbook For Closing More IT Service Sales Without Gimmicks, Discounting Or Having To Do A Lot Of "Convincing"
Scaling out your MSP sales team and process will dramatically improve your close rate and profitability. Learn proven IT sales strategies from successful MSPs to automate IT sales and boost monthly recurring revenue.
Do you struggle with price resistance, sales stalls, prospects not seeing the value of what you do and getting deals closed quickly?
Do you want a non-manipulative way to get prospects to buy that doesn't require sales "tricks," groveling, discounting or other embarrassing tactics? Then this program is for you. This comprehensive, step-by-step sales process is unlike ANY sales training you've ever experienced because it STARTS with how you position yourself from the beginning, and uses a straightforward, direct and non-manipulative approach to helping clients see the value of what you're offering. Further, it's specifically designed for closing IT services sales so you don't have to do a lot of tweaking or modifying to fit your business.
A fill-in-the-blank IT Services Sales Playbook

 

you can instantly start using when you get home, with very few changes.
A

 

complete sales presentation blueprint, from start to finish, that will enable you to close the maximum number of prospects without discounting, sales games or a lot of "convincing."
A

 

scripted process for handling inbound calls

 

so you NEVER lose a critical opportunity (this is a process you can give to the person in your office who's handling those calls).
How to

 

COMPLETELY ELIMINATE

 

the price objection from ever coming up when closing a sale.
A proven way to

 

avoid being handed down

 

to a non-decision-maker in the sales process.
A checklist (and examples) of what you should send EVERY prospect BEFORE your initial sales meeting to position you as a

 

credible, trustworthy expert.
My most powerful method for getting any prospect to tell you exactly how to close them; and the ONLY closing technique and script you'll ever need.
How to

 

elegantly uncover the truth about hidden concerns and objections

 

that can derail your sale.
How to deal with the "We're fine" sales objection

 

and get your prospect to see the flaws in their current provider (or situation) without bad-mouthing them.
The

 

secret to instantly getting paid more

 

without appearing to raise your prices OR nickel-and-diming your clients.
How to

 

interview potential salespeople

 

– including specific questions to ask and other steps to take in the interview – that will reveal whether or not they'll actually perform once you hire them.
How to appropriately compensate salespeople

 

to drive performance.
How to

 

set up an appointment-setting machine

 

in your business so you are never in need of qualified appointments.
The CORRECT way to

 

deliver a proposal

 

so you don't get ignored, price-shopped or lied to.
How to

 

manage and monitor

 

your sales team's activities so they can't "snow" you with excuses and half-truths.
How to use

 

POWER TOOLS

 

to get every rep to be at LEAST twice as productive as they are.
You'll Be Amazed By What You'll Learn!
I was hoping that this would help me with my sales process but in all honesty, it exceeded my expectations in every way imaginable. It provided me with well-defined concepts that I couldn't wait to implement as soon as I got back to the office. I was winging most of my appointments before Sales- A-Palooza, but now I feel confident, prepared and know what I need to do to close more sales. I would highly recommend Sales-A-Palooza to anyone that's struggling with their sales process. Even if you think you've got it down to a science, I assure you you'll be amazed by what you'll learn that you didn't know before.
---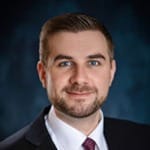 Tom Breuer,
Computer Magic
Plus, A Series Of Free
Bonus

Materials Including:
Building A Sales Team And Selling To Larger Accounts
Robin interviews George Frempong, SVP of Sales as The Herjavec Group, a $150 Million Security MSSP in Canada, about what it takes to grow a sales team AND how to get your way into larger accounts.
Sales Compensation Strategies
John Christopherson of the Taylor Business Group shares how to compensate MSP salespeople.
International sales guru, Jack Daly, speaks on how to build a productive, successful sales division to drive your company forward.
From Success To Significance: How To Truly Differentiate Your Business From Your Competition
Dr. Nido Qubein, President of High Point University, speaks about truly differentiating your business in a competitive landscape.
How To Get Your Competition Fired Without Saying A Bad Word About Them
Author, speaker and sales expert Randy Schwantz gives you a proven way to "wedge" out the competition and allow prospects to see where they are underserved.
What Our Members Are Saying About
Technology Marketing Toolkit
Robin's Marketing Has Added $2 Million in New Sales To My Business Over The Last 2 Years
I can directly attribute a $2 million+ increase in gross sales as well as a 200% net profit increase to utilizing Robin's marketing campaigns and techniques. They have enabled us to generate five times more leads for our business than we've ever had before and have enabled our sales team to convert these leads into huge sales.
While At Robin's 2-Day Workshop, We Sent A Few E-mails That Turned Into 13 Appointments, $7,966 In New Monthly Recurring Revenue And $62,796 In Projects!
Robin's Rapid Implementation Workshop was a complete whirlwind of activity. We learned a lot and made great connections with other IT business owners. The best part? While at the two-day workshop, we sent a simple e-mail to 70 of our clients, which turned into 13 appointments and $7,966 in increased monthly recurring revenue with an additional $62,796 in projects!
We Added Over $1 Million In Revenue This Past Year
Before Robin, saying we were struggling to get new clients was an understatement. We were losing money…Not good. But after we started using her materials, leads started to pour in! The marketing was working, as evidenced by the fact that revenue grew a solid 40% that year—but more importantly, it was the first year we actually generated a profit!
We Gained Profits In Just One Quarter That We Hadn't Seen In 20 YEARS In Business!
As far as the wins we've experienced in the past 90 days thanks to Robin's proven marketing strategies and initiatives, we've added $19,657.82 in monthly recurring revenue thanks to cross-sell opportunities. Using the strategies and campaigns in Robin's Toolkit, along with consistency and a new commitment to marketing, we have grown considerably in profits. In fact, we have gained profits in these 90 days that we hadn't seen in the past 20 years of doing business.
From Just TWO Of Robin's Campaigns, We Landed TWO New Clients And A Possible $79,200 Opportunity!
As a small, two-person company, we were able to fill up our sales funnel in a hurry just by implementing two easy campaigns Robin taught us. During the past 12 weeks, these two campaigns alone have resulted in two new clients, four appointments and two reopened opportunities that we had previously GIVEN UP ON! In fact, any day now, we are expecting to learn that we won a $79,200 opportunity that, without a doubt, would have NEVER happened without Robin's coaching.
Our FIRST 2 Marketing Campaigns Generated 4 Appointments, $1,000 In Monthly Recurring Revenue And $10,000 In MRR In The Sales Pipeline!
In the 90 days that followed Robin's marketing training, we have been very active with our marketing. First, we scrubbed our list to generate 500 very qualified contacts. Next, we sent Robin's Bad Date letter to architects and engineers and generated nine new leads and two appointments for $10K in potential MRR in the pipeline. Next, we mailed the campaign to 252 CPA firms and received eight leads, two appointments and one new client at $1,000 in MRR and $500 potential MRR!
With $15,000 In PROFIT From Implementing A Single Strategy, My Mindset On Marketing Has Changed
I thought I was doing quarterly business reviews for our clients correctly. But they were more like, 'You had this many tickets this year, and here is a report on your backups.' These client reviews rarely produced sales. But after Robin taught us her QBR strategy that we implemented in her workshop, we grossed $23,000, with a profit of over $15,000 – all from this single initiative. To say I was stunned is an understatement!
Robin's "Warp-Speed Marketing" Was The Fuel That Rocketed Us To $8,200 In NEW Recurring Revenue!
Living in the heart of the space program in Houston, Texas, we are no strangers to speed. And Robin's Rapid Implementation Workshop is basically marketing at warp speed. After only 90 days in Robin's program, we have completed quarterly business reviews for one half of our clients. In that time, we have added $3,200 in MRR from NEW clients and approximately $5,000 in MRR from existing clients who have signed up for additional services.
We Have More Than Doubled Our Annual Sales From $1.6 Million To $3.6 Million
Our marketing has gone from simply 'looking good and not performing' to delivering consistent, predictable RESULTS and ROI. Thanks to using Robin's marketing approach, sales skyrocketed from $1.6 million to $3.6 million. Robin's Marketing Roadmap has given us a solid plan for implementation and the confidence to reach our goal of $4.3 million this year.
Robin Re-Energized Our 10-Year Business So We Can Generate Sales At Will, Starting With $37,500 In MRR
Robin and the Technology Marketing Toolkit have done wonders in re-energizing our 10-year business. Among our eye-opening results in these past 90 days, we have initiated five quarterly business reviews as well as marketing that have resulted in $37,500 in monthly recurring revenue (MRR). Plus, we have generated $58,515 in projects! Because we have the tools to actually drive sales, by the end of next quarter we expect to be able to generate sales at will!
My Iron-Clad, 100% "You Can't Lose" DOUBLE Guarantee
I'm so confident this program will help you increase IT leads and sales that I back it up with a DOUBLE guarantee.
Guarantee #1: 365 Day Trial, 100% Money-Back Guarantee — Take one full year to implement this system and see how powerful it is. Put the IT services marketing strategies to work to generate more IT leads, clients, referrals, managed services contracts and higher profit margins.
If you're not completely thrilled with the content and results, return it for a full refund — no questions asked.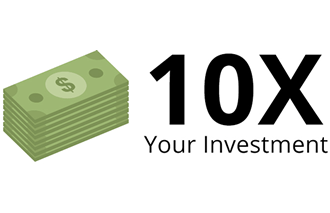 Guarantee #2: 10 Times Your Investment — Two-Year Guarantee: If you decide to keep the toolkit past the first year, you have another year to use the templates and strategies for marketing IT services.
If you implement just 3 campaigns and don't make back 10 times your investment (over $47,590 in new sales), return the materials for a full refund.