Done-For-You Marketing Services
As an IT business owner or MSP, what is your most valuable asset? It's your TIME. Why waste weeks or months trying to implement a marketing campaign all by yourself? Why endure the endless headaches and hassles while risking NOT getting the results you want?
We have a dedicated team of experts who are ready to create, write, design and deliver multiple marketing initiatives FOR YOU so you can continue working ON your business. Not only do our Done-For-You Services save you massive time, they often deliver greater results, including more leads, sales and recurring revenue!
Call Us At (615) 790-5011 For More Details And Pricing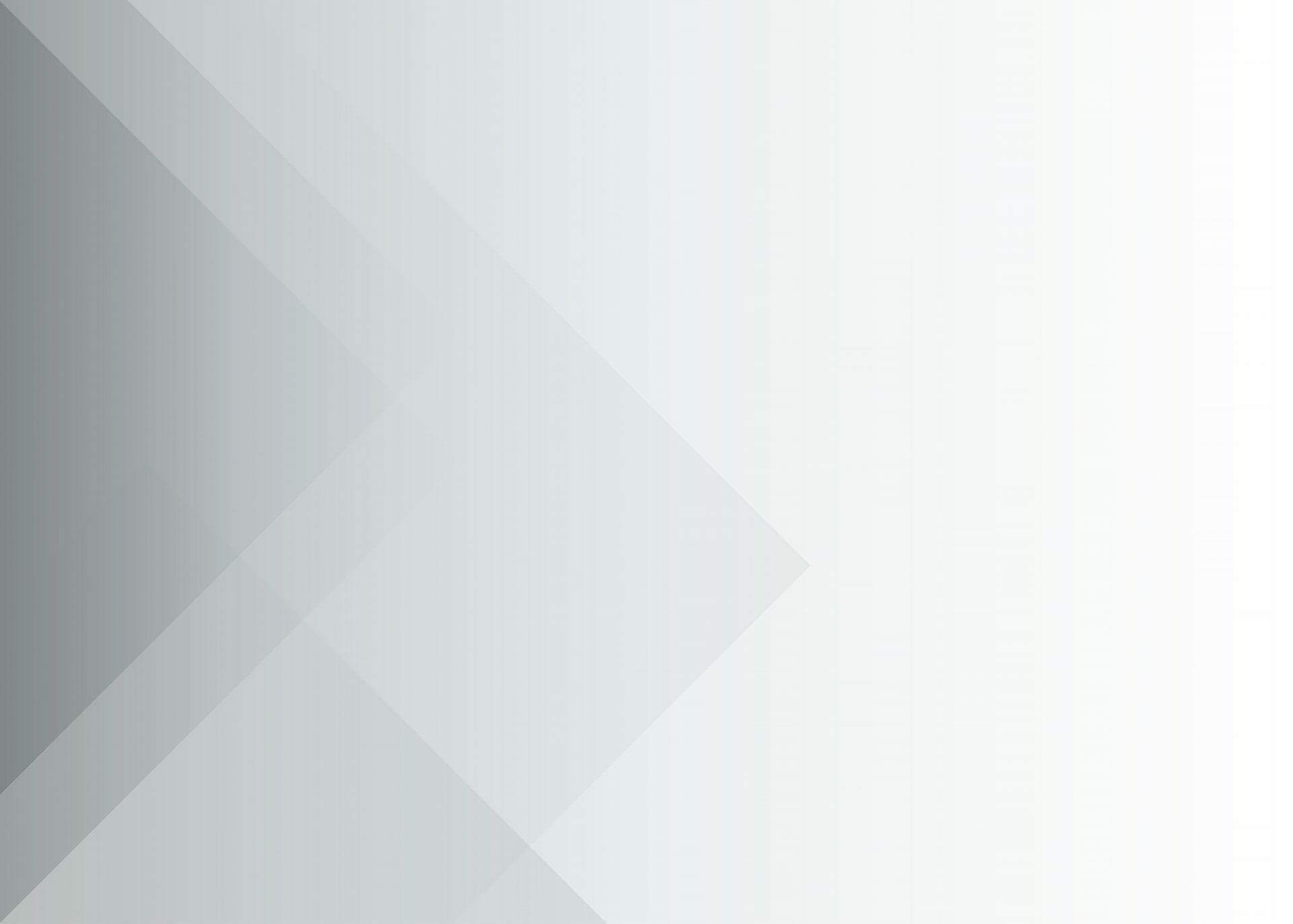 Choose From These Done-For-You Services:
Done-For-You Book Publishing
Introducing 3 EASY WAYS to finally become a published author and achieve massive authority and credibility as an IT expert. Nothing compares to handing your own published book to a prospect or client. Instantly, their level of trust and confidence in you surges because you've suddenly become an IT AUTHORITY.
Choose The Done-For-You Book Service That Best Suits Your Time, Budget And Goals.
When you're the author of a book, you're no longer a salesperson or a business owner. You're suddenly an EXPERT. You are THE AUTHORITY on IT and cyber security. You are practically a local CELEBRITY.
And when the cover of your book features ONLY your name and face…when ONLY your business, services and offer are throughout the pages of the book…your credibility, authority and celebrity rise to a whole new level.
---
Deliver A Spectacular, Unforgettable Impression That Drives HIGH-QUALITY Traffic To Your Website That Converts To Leads And Sales With Our Fully Done-For-You Paid Search Program
Are you frustrated that you are not generating ANY real online leads or with the amount of quality traffic visiting your website? Not sure the best way to generate quality traffic that will convert to leads and sales? Our Done-For-You Paid Search Program will utilize Google Ads and will help you increase quality online leads each month by putting your company in front of your prospect at the EXACT time they are searching for IT services.
---
Done-For-You Social Media Ads
---
No matter what you've tried before or what you've heard from others, Facebook Ads are among today's most effective lead generation sources in the IT industry...when done right. Here's why: Facebook Ads are LASER-FOCUSED to your ideal target market and are a perfect add-on to your current marketing. With 3.2 BILLION active Facebook users spending an average of 2 hours and 22 minutes PER DAY on social media if you're not here, you're missing out.
Our Done-For-You marketing team has dialed-in precisely how to generate timely LEADS, SALES and PROFITS from Facebook Ads. Even better, we do it ALL for you THE RIGHT WAY. No more wasting money and time on campaigns that don't work. We spend a minimal amount of money, targeting ONLY your ideal prospects.
Your Done-For-You Facebook Ads Include:
Complete Setup, Launch, and Ongoing Management of the Program - We handle EVERYTHING for you so you can focus on closing the leads from the program.
All Ad Creative DONE - Expert designers, copywriters and marketers create your Facebook ads to get attention and get CLICKS!
Target Market and List Management - We optimize Facebook Ads to target only your IDEAL clients.
TWO Customer Audience Campaigns a Month - We target your PROSPECTS and UNCONVERTED LEADS.
TWO Facebook Retargeting Campaigns - Includes retargeting for a specific campaign (ex. Dark Web Scan) and general website retargeting (ex. Free IT Network Assessment).
Lowest Cost-Per-Lead Optimization - Ongoing review of your account to ensure the most leads for the lowest ad spend.
Optimize Campaigns Monthly - We evaluate results to continuously improve campaigns.
No Facebook Experience Required - as stated above, we handle it all!
Done-For-You Social Media Posting Service
Why Should YOUR IT Services Firm Be On Facebook, Instagram AND LinkedIn? Because YOUR Top Prospects, Clients And Competition Are.
The stats slap you in the face: If your business isn't on Facebook, Instagram and LinkedIn today, it's like not having a website 10 years ago!
FACEBOOK - Americans spend an average of 58 MINUTES on Facebook every day.
INSTAGRAM - Edging out Twitter, 71% of U.S. BUSINESSES use Instagram.
LINKEDIN - 90 million SENIOR-LEVEL influencers use LinkedIn.
Our Done-For-You Social Media Posting Service AUTOMATICALLY Provides Continuous Business-Branded And Target Market-Directed Professional Posts Without Any Time Or Effort From You!
---
Done-For-You Shock-And-Awe Box
Deliver an unforgettable impression that turns prospects into paying clients! We create 25 boxes customized to your business, plus all of the contents inside, including: Your Cover Letter, Audio Business Card, Testimonial Book, FAQ Fact Sheet, Free Report and Articles, Overview Of Relevant Services, Client "Bill Of Rights" or "Guarantee Certificate", Awards and Accomplishments, Newsletter Copies and Branded Promotional Items.
---
Done-For-You List Building Service
Our Done-For-You List Building Service Takes The Time, Hassles And Expense Out Of Building Your Sizable And Qualified List, Including:
100 New Prospect Records EVERY Month — That's 1,200 every year!
Prospects Targeted To YOUR Market — We develop your target market by targeting prospects by industry, company size, location, etc.
Every Record Is Squeaky Clean — No need to hire a list cleaner… It's DONE!
All Of The Data You Want And Need To Market Successfully — The decision-maker's name, mailing address, phone, employee size, and more
---
Done-For-You List Cleaning Services
Significantly increase the accuracy, quality and deliverability of your marketing lists while saving you time, hassles and costly postage.
Our CERTIFIED List Cleaners provide:
90% accuracy GUARANTEED & quick turnaround!
Researching, appending and validating data to both house and purchased lists
Cleaning and scrubbing data, including contact information, title, mailing address, phone number, email, size of business and industry classification
Eliminate duplication and ensure uniformity and uniqueness of your data
---
Done-For-You Newsletter Service
Start sending out a quality newsletter each month to prospects and clients that fuels referrals, increases sales and converts stubborn prospects into clients while saving yourself massive time and hassles.
Our start-to-finish monthly newsletter service includes:
A professionally written and custom-designed newsletter
Your own special offers and monthly promotions
Print-ready and personalized PDF
Printing, postage and mailing DONE
Access to hundreds of IT-related articles
Complete files so you can customize and print yourself
---
Our 100% Turnkey Done-For-You Concierge Postcard Service Becomes Your EASIEST And FASTEST Way To Add A Proven Drip Marketing System EVERY Month That's Designed To Get Your More Appointments, More Referrals And More Sales!
The Best Part...We Take Care Of EVERYTHING!
Our Done-For-You Concierge Postcard Service Includes:
Popular TechTip Postcards - Each month, we will send our highest-converting TechTip Postcards to your prospect and client list.
Printing, Postage & Mailing DONE - We gladly print, stamp and mail your postcards to your list for you - everything is included!
Professional Design That Gets Attention - Every Postcard features a bold graphic, bright colors and a layout that gets noticed and gets read.
Proven Copywriting That Gets Results - Written by Robin herself, every postcard features a powerful headline and copy that converts!
Peace Of Mind That Your Drip Marketing Is Working! - Each and every month, you prospects and clients will see your brand and your message without fail!
---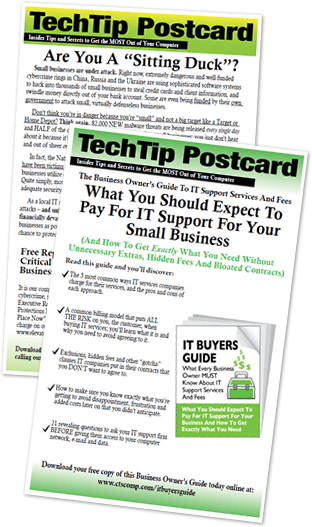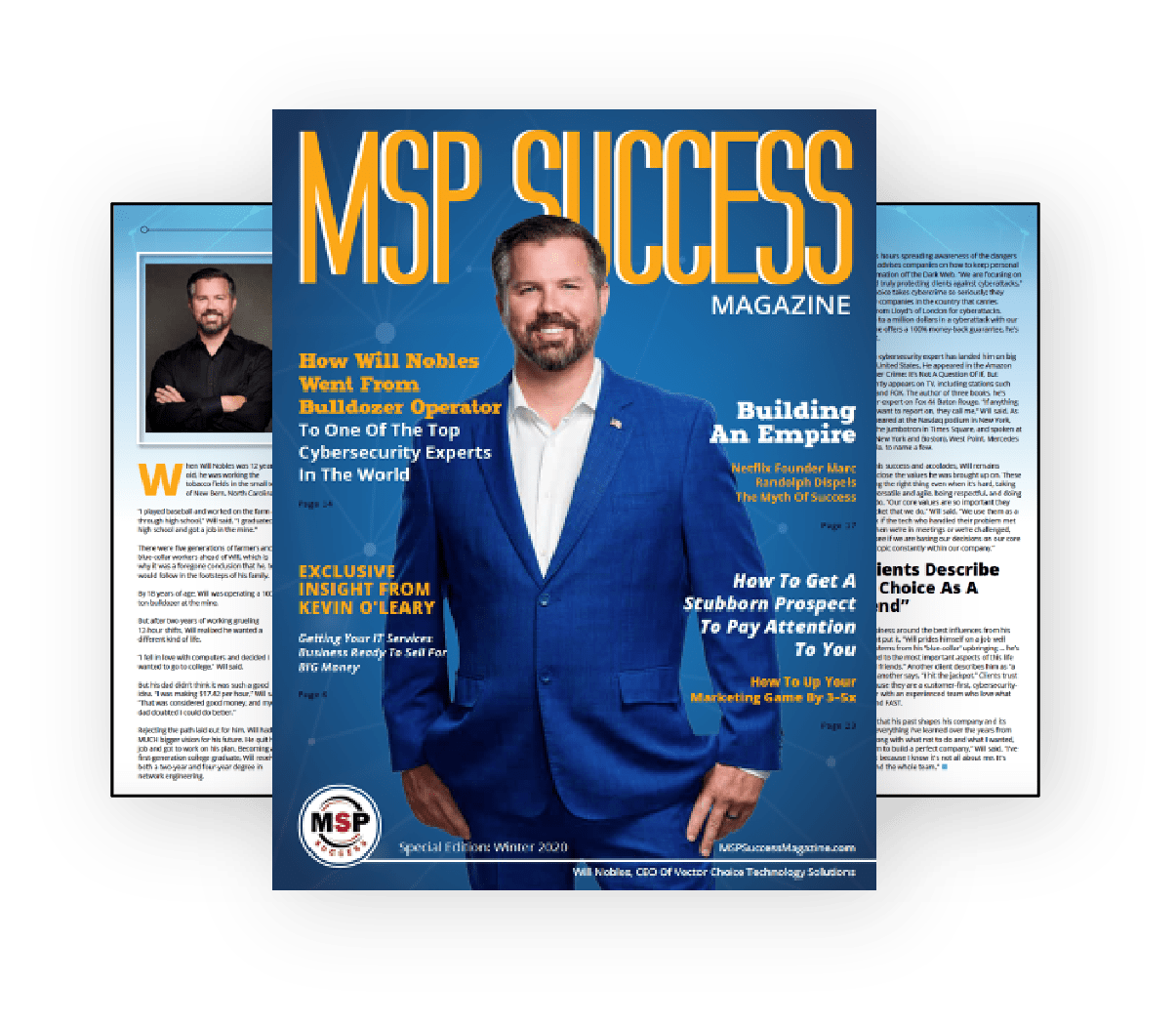 MSP Success Magazine Program
Anyone Can Be Featured In A Magazine. But When YOU ARE THE MAGAZINE Your Newfound Credibility, Authority And Celebrity Makes Prospects And Clients Take Notice And Take Action
Shark Tank's Daymond John was recently featured on the cover of today's fastest growing MSP magazine, MSP Success Magazine. Now, YOU and your MSP can receive the same attention and credibility as Daymond John by also being featured on the cover and in the cover story of our magazine — It's our MSP Success Magazine Cover Story Opportunity!
Your prospects and clients (and even your competitors) will view you and your MSP in a whole new light when they see YOU on the cover of MSP Success Magazine. Suddenly, you become THE IT expert. You instantly become THE authority in your area. Right then and there, you reach THE celebrity status where prospects and clients gladly pay more to do business with you.
---
Done-For-You Prospect Detective
It's Like Caller ID For Your Website!
Because we know only 2% of all web visitors will ever call or submit an opt-in form, how do we capture the rest of the 98%? Prospect Detective is like Caller ID for your website; it enables you to identity WHO is on your website, their contact info, and what their buying intentions and behavior was on your website - without them ever filling out a form. This data can be golden in the hands of your sales team. With Prospect Detective running behind the scenes, you are able to enter the buyer's journey much earlier by identifying the companies visiting your website. Armed with such powerful data, your sales team is able to make more frequent and impactful first contact with potential customers.
Pair this with Call Tracking and now you are able to track the sources and campaigns that drive prospects to pick up the phone and call you. Not only will it record all inbound calls from your website, but it will attribute the call to what campaign contributed to the actual conversion. This is especially valuable if you are doing any digital marketing so that you can optimize your ad spend.
---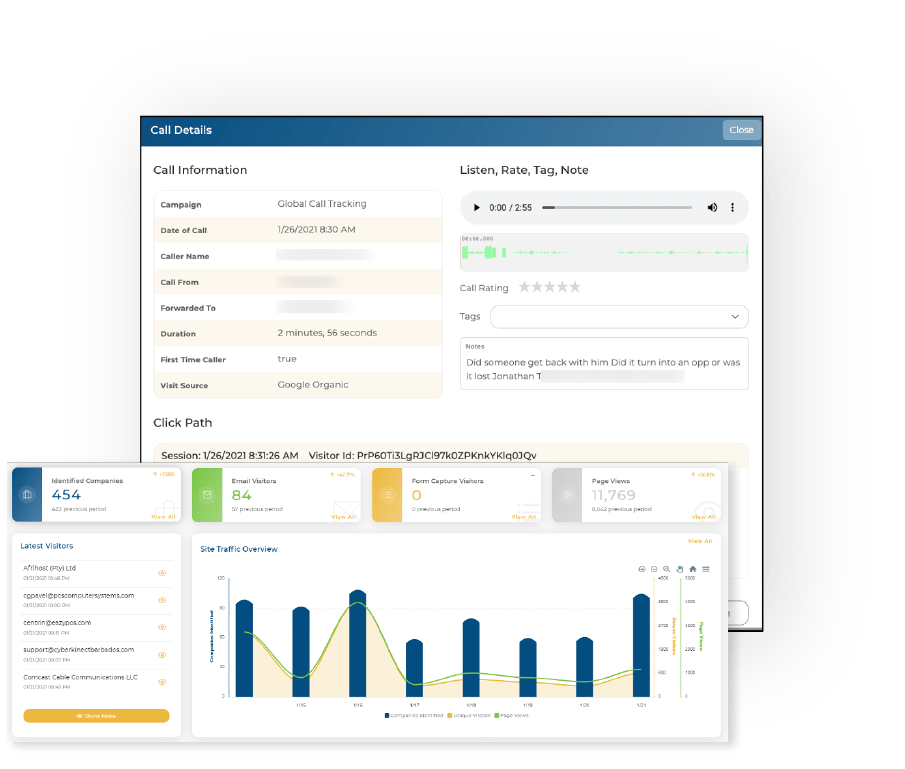 Done-For-You Online Shock-And-Awe
With just one click, you can deliver the perfect online impression before sales meetings and client renewals. Popular online components that members include: Your Cover Letter, One-On-One Personalized Video Message, Video Business Card, Testimonial Videos, FAQ Webpage, Free Report and Articles, Overview Of Relevant Services, Client "Bill Of Rights" or "Guarantee Certificate", Awards and Accomplishments and Link to Online Newsletter.
---
What Our Members Are Saying About
Technology Marketing Toolkit
We Gained Profits In Just One Quarter That We Hadn't Seen In 20 YEARS In Business!
As far as the wins we've experienced in the past 90 days thanks to Robin's proven marketing strategies and initiatives, we've added $19,657.82 in monthly recurring revenue thanks to cross-sell opportunities. Using the strategies and campaigns in Robin's Toolkit, along with consistency and a new commitment to marketing, we have grown considerably in profits. In fact, we have gained profits in these 90 days that we hadn't seen in the past 20 years of doing business.
Robin's Marketing Has Added $2 Million in New Sales To My Business Over The Last 2 Years
I can directly attribute a $2 million+ increase in gross sales as well as a 200% net profit increase to utilizing Robin's marketing campaigns and techniques. They have enabled us to generate five times more leads for our business than we've ever had before and have enabled our sales team to convert these leads into huge sales.
With $15,000 In PROFIT From Implementing A Single Strategy, My Mindset On Marketing Has Changed
I thought I was doing quarterly business reviews for our clients correctly. But they were more like, 'You had this many tickets this year, and here is a report on your backups.' These client reviews rarely produced sales. But after Robin taught us her QBR strategy that we implemented in her workshop, we grossed $23,000, with a profit of over $15,000 – all from this single initiative. To say I was stunned is an understatement!
From Just TWO Of Robin's Campaigns, We Landed TWO New Clients And A Possible $79,200 Opportunity!
As a small, two-person company, we were able to fill up our sales funnel in a hurry just by implementing two easy campaigns Robin taught us. During the past 12 weeks, these two campaigns alone have resulted in two new clients, four appointments and two reopened opportunities that we had previously GIVEN UP ON! In fact, any day now, we are expecting to learn that we won a $79,200 opportunity that, without a doubt, would have NEVER happened without Robin's coaching.
Robin's "Warp-Speed Marketing" Was The Fuel That Rocketed Us To $8,200 In NEW Recurring Revenue!
Living in the heart of the space program in Houston, Texas, we are no strangers to speed. And Robin's Rapid Implementation Workshop is basically marketing at warp speed. After only 90 days in Robin's program, we have completed quarterly business reviews for one half of our clients. In that time, we have added $3,200 in MRR from NEW clients and approximately $5,000 in MRR from existing clients who have signed up for additional services.
Robin Re-Energized Our 10-Year Business So We Can Generate Sales At Will, Starting With $37,500 In MRR
Robin and the Technology Marketing Toolkit have done wonders in re-energizing our 10-year business. Among our eye-opening results in these past 90 days, we have initiated five quarterly business reviews as well as marketing that have resulted in $37,500 in monthly recurring revenue (MRR). Plus, we have generated $58,515 in projects! Because we have the tools to actually drive sales, by the end of next quarter we expect to be able to generate sales at will!
Our FIRST 2 Marketing Campaigns Generated 4 Appointments, $1,000 In Monthly Recurring Revenue And $10,000 In MRR In The Sales Pipeline!
In the 90 days that followed Robin's marketing training, we have been very active with our marketing. First, we scrubbed our list to generate 500 very qualified contacts. Next, we sent Robin's Bad Date letter to architects and engineers and generated nine new leads and two appointments for $10K in potential MRR in the pipeline. Next, we mailed the campaign to 252 CPA firms and received eight leads, two appointments and one new client at $1,000 in MRR and $500 potential MRR!
We Have More Than Doubled Our Annual Sales From $1.6 Million To $3.6 Million
Our marketing has gone from simply 'looking good and not performing' to delivering consistent, predictable RESULTS and ROI. Thanks to using Robin's marketing approach, sales skyrocketed from $1.6 million to $3.6 million. Robin's Marketing Roadmap has given us a solid plan for implementation and the confidence to reach our goal of $4.3 million this year.
We Added Over $1 Million In Revenue This Past Year
Before Robin, saying we were struggling to get new clients was an understatement. We were losing money…Not good. But after we started using her materials, leads started to pour in! The marketing was working, as evidenced by the fact that revenue grew a solid 40% that year—but more importantly, it was the first year we actually generated a profit!
While At Robin's 2-Day Workshop, We Sent A Few E-mails That Turned Into 13 Appointments, $7,966 In New Monthly Recurring Revenue And $62,796 In Projects!
Robin's Rapid Implementation Workshop was a complete whirlwind of activity. We learned a lot and made great connections with other IT business owners. The best part? While at the two-day workshop, we sent a simple e-mail to 70 of our clients, which turned into 13 appointments and $7,966 in increased monthly recurring revenue with an additional $62,796 in projects!