I often get asked about my background and how TMT got started. It all began back in 2001 when I found myself unexpectedly fired from a marketing agency job. Determined to bounce back, I embarked on a mission to replace my income. I started by offering one-on-one marketing consulting, taking on a variety of clients from different industries.
But as time went on, something remarkable happened. I discovered my true calling lay in serving Managed Service Providers (MSPs). Today, TMT has grown into a thriving community and a go-to resource for MSPs and businesses offering outsourced IT consulting services.
From Humble Beginnings
Back in 2001, TMT emerged as a result of my own personal journey. After being let go from a marketing agency job, I embarked on a mission to replace my income. In that first year, I took on various marketing consulting gigs, working with diverse companies ranging from MRI imaging centers to trucking and shipping companies. One of my early clients, CompTIA, introduced me to the world of MSPs (Managed Service Providers), and I found myself drawn to their unique challenges and opportunities.
Discovering The Niche
As I worked with more MSPs, I realized they were facing common struggles, particularly in marketing and sales. Many lacked a fundamental understanding of how to effectively promote their services, differentiate themselves, generate leads, and build a strong brand. It became clear to me that I could make a significant impact in this niche. So, I made the bold decision to focus solely on MSPs and founded Technology Marketing Toolkit (now known as TMT).
Expanding Horizons
At its core, TMT started as a marketing training school for MSPs. We aimed to equip them with the knowledge and skills to create holistic marketing strategies that deliver tangible results. However, over time, we realized that our clients needed more than just marketing expertise. We evolved into a business school, guiding MSPs on pricing their services, customer service, service delivery, financial management, and more. We wanted to help them become not just technicians with helpers but true entrepreneurs.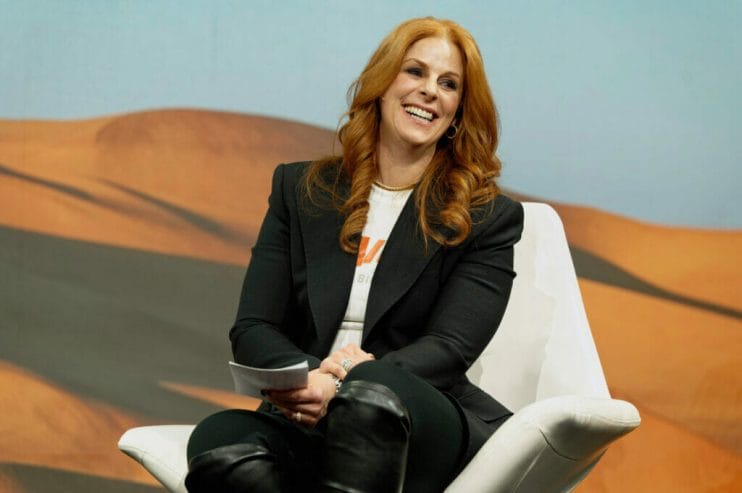 Building A Thriving Community
One of the key elements that sets TMT apart is our vibrant community. Our members, staff, and clients come together as a tightly-knit family. We offer the largest peer group in the IT industry, where CEOs connect, share experiences, and inspire one another. We organize unforgettable events, providing opportunities for learning, networking, and fostering a sense of belonging. Our community extends beyond business, supporting charitable causes like St. Jude's Children's Hospital and making a positive impact in the world.
The Power Of Long-Term Relationships
One of the reasons TMT has thrived for over two decades is our unwavering commitment to delivering value. We constantly strive to offer new information, tools, strategies, and experiences to our members. Our goal is to help them achieve remarkable results and make informed decisions that propel their businesses forward. The loyalty and longevity of our members speak volumes about the value they find in our community and services.
The Joy Of Making A Difference
Ultimately, what brings me the greatest pride and fulfillment is the positive impact we've had on MSPs' lives and businesses. Witnessing their transformation from small break-fix operations to thriving enterprises, seeing them become successful entrepreneurs who create opportunities for others—it's truly inspiring. TMT's success lies not only in financial achievements but also in the ability to make a meaningful difference in the lives of our members.
Join The TMT Community
If you're considering whether TMT is the right fit for you, I encourage you to reach out to us. We offer various options, from free resources and materials to one-on-one consultations. Our team can assess your unique situation, identify gaps, and develop a personalized plan to help you achieve your goals. Whether you're a startup or a multi-million-dollar MSP, TMT has solutions tailored to your needs. Engage with us, explore the possibilities, and experience the value our community brings.
We've grown from a small marketing training school to a dynamic community that empowers MSPs and IT service business owners. Our commitment to providing comprehensive solutions, fostering a strong peer network, and making a positive impact remains unwavering.
Unlock your business's full potential and discover the world of TMT. We want to welcome you into our community and help you achieve extraordinary success.
Click on the button below to join us at our next event.