When It Rains, It Pours
As CPAs for 17 years, my twin brother and I started Tech Advisors with a focus on serving CPAs and financial planners. Two years ago, our world fell apart both personally and financially. At the beginning of the year, we lost our 95-year-old father. While he lived a long, fruitful life, it was tough for my brothers and me.
Then we realized mergers and acquisitions were hitting CPA firms particularly hard. In December of that year, we lost a $24K-a-month client due to a merger. Unfortunately, that was just the first break in the dam.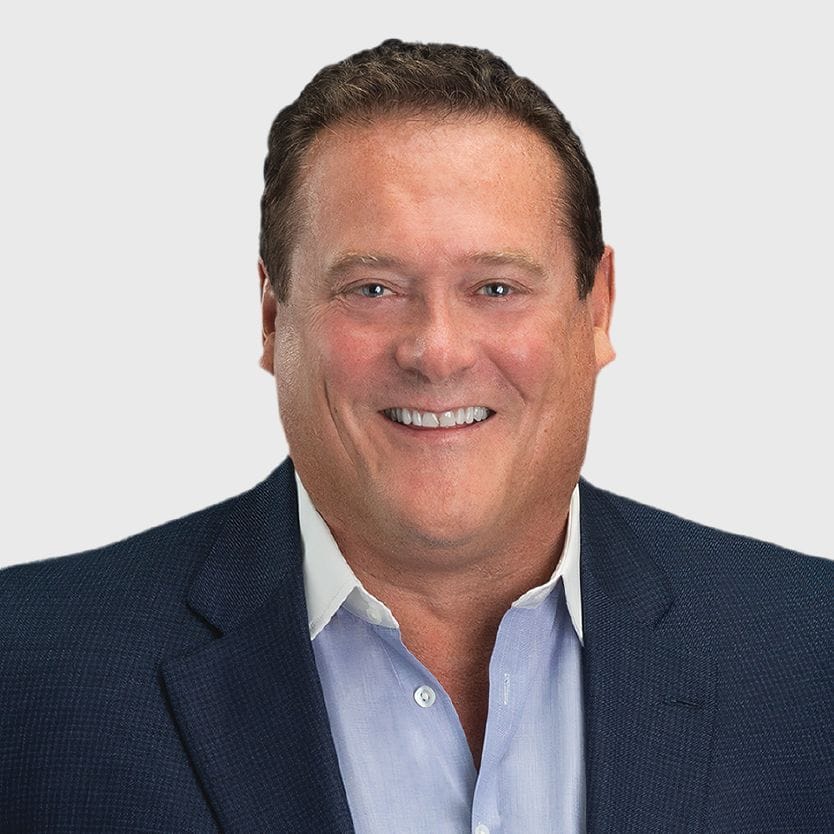 Right about the time we lost our first major client, we also lost our older brother. Gregory G. Martin was a quadriplegic for most of his life after falling off a roof in Bar Harbor, Maine. Losing him really hit us hard. While planning his funeral and settling his estate, we learned we would soon lose three additional clients to acquisitions.
In less than two years, we LOST SIX CLIENTS to mergers and acquisitions. We had to kiss $80K of MRR goodbye!
"Give Me Something To Sell!"
Staring at losing nearly $1M of revenue, I was shitting bricks. The ship was going down, and I had no clue what to do. Then I remembered how Technology Marketing Toolkit, Robin's marketing campaigns, and my Accountability Group had bailed us out before. I looked at my twin brother and said, "Give me something to sell!" Between the two of us, we created a far more robust security stack and compliance plan that we would present to our clients. But how?
How The Closer Look Campaign And TBRs Quickly Added $22,619 In Security MRR!
After losing six clients and $80K in MRR, we feared losing even more clients when we told them about the additional costs for our cyber security and compliance-as-a-service solutions. Then again, we also feared that middle-of-the-night phone call because we didn't adequately protect them.
We desperately needed to better protect our clients. We desperately needed the monthly revenue. So, I read Robin's Closer Look letter and knew we could put our own spin on it. We rewrote it to essentially say, "Yes, we are raising your monthly rate. But this is your life preserver if the boat goes down. If you don't agree to the new level of cyber security at the new price, we can no longer be your IT provider."
We would send five to eight letters out on Monday and then we scheduled technology business reviews (TBRs) for the next week. We were nervous. After already losing over $420K in revenue from four mergers the previous year and expecting to lose another $520K from client acquisitions last year, we simply couldn't afford to lose any additional clients. It was time to put our authority we had been building to the test.
IT WORKED! Not only did we increase security revenue by over 341% at $22,619, EVERY SINGLE CLIENT signed on! This modified Closer Look campaign, combined with our TBRs, accounted for 72% of our revenue growth last year. We also sent the original Closer Look campaign to prospects. As a result, we landed SEVEN NEW CLIENTS and increased our MRR by $12,000!
They All Said "YES!" Thanks To Our Authority-Building Marketing
We credit the success of the modified Closer Look campaign and TBRs to the ongoing efforts we've committed to in positioning Tech Advisors and myself as an IT authority. More than experts, we did the work to become a local celebrity in the eyes of my clients and prospects.
It's still hard to believe that I've now authored THREE BOOKS through Technology Marketing Toolkit's Done-For-You program. First, I contributed a chapter to the Amazon best-selling book Cyber Storm (See Marketing Example). Next, as part of Producers Club, I authored two books: Hacked (See Marketing Example) and Empower Your I.T. (See Marketing Example). I always include a signed copy of a book in our Shock-And-Awe boxes to prospective clients. Stay tuned…I will also have a featured chapter in TMT's upcoming Amazon bestseller titled Compliance.
Beyond authoring books, I knew it was important to also build our credibility and authority by being featured in industry-specific magazines. I've been featured on covers and have contributed valuable articles to the magazines MSP Cybersecurity, MSP Success, and Today's Cybersecurity (See Marketing Example). Plus, TMT is influencing us. We're creating our own magazine called KNOW (See Marketing Example) that will give CPA firms insider information about what their competitors are doing.
We have 70 articles written by us and for us. And we are in publications, such as Banker and Tradesman, the Boston Business Journal, CPA Journal, and many more. Recently, the Boston Globe CALLED ME and asked for an interview. They sought ME out!
Winning A New Client With My Silver-Screen Debut!
Peter Verlezza, managing partner of SMB Networks, LLC, and Better Your Best finalist, approached me about being featured in the Amazon movie Cyber Crime 2: The Dark Web Uncovered. For the movie, they interviewed 11 MSPs about today's threats of cybercrime.
For the premiere, we went all out. I rented out a gorgeous theater in Massachusetts, complete with an open bar, and invited clients and prospects. We had a fantastic event and even landed a NEW CLIENT as a result!
Cyber Security Webinars Brought In 3 MORE CLIENTS
Last year, we began conducting cyber security and compliance webinars (See Marketing Example) based on the PowerPoint templates provided by TMT. Local insurance companies, as well as their clients, attended these webinars. And at the end of the webinar, as long as they book a sales meeting with me, I give them a signed copy of my book. From these valuable webinars, we signed three more customers!
Rubbing Elbows With Mr. Wonderful And 100+ Prospects
While webinars are great to prove your expertise, it's also important to get face-to-face with your prospects and shake a few hands. Therefore, Tech Advisors was proud to be featured as a celebrity speaker for the first-ever Small Business Tech Day (See Marketing Example) late last year. Of course, we weren't the only celebrities at the event. Author Michael Michalowicz, public speaker and security expert Eric O'Neill and Kevin O'Leary from Shark Tank were also there. We had over 100 prospects attend this event, and we got some good leads.
A Student Of Robin's Marketing For Years, We're Doing It ALL!
As a TMT member for eight years, we have committed to several of Robin's marketing campaigns. As for direct mail, we started with the Godfather campaign, though it's so hard to find crisp dollar bills nowadays. The Aspirin campaign is one of my favorites because it's so easy to make it work. Of course, we're killing it today with the Closer Look campaign.
We do drip marketing with TechTips send newsletters, and even run Robin's Social Media Prospect Hopper (See Marketing Example). In other words, our prospects and clients see us EVERYWHERE. Hiring a Fractional Marketing Manager and Sherpa from TMT have been instrumental in our marketing efforts and our growth.
Trust The System, Get Started And Charge What You're Worth
If you were sitting in the back of the room at Boot Camp wondering if you could ever be on that stage, I have three pieces of advice for you.
#1 – You must have TRUST. It's crazy how well the process and the campaigns work. So, even if you go through dry spells, keep trusting. Have you ever been fishing and didn't catch anything? Of course. But you fished another day because you never know when that rod will bend. I figured out that we spend an average of $27K to get one new client, including marketing and salaries. And since our average client is $3,600 a month for at least three years – or $129,600 – it far outweighs the $27K.
#2 – Just START. Robin and her team are spoon-feeding you the campaigns that are proven to work. So, pick one and start. I truly believe in the Aspirin campaign because it's simple, not very expensive and it gets results. But if you don't have that budget, start with drip marketing and the electronic newsletter. It's not ideal, but it's getting your word out. Do SOMETHING. Just start.
#3 – Get PAID. Read most any of our customer testimonials, and two common themes stand out: our customers trust us and they think we are expensive. I'm proud of BOTH! Just as a $20 steak sells for $85 in a fine steakhouse, we aggressively mark up our security stack by 340%! Yes, we are one of the higher-priced MSPs in our area. And yes, we are worth every penny.
Adding $164K In New MRR And $1.7M In Revenue, I Am Proud To Be A Top 5 Better-Your-Best Finalist
Over the last two years, we lost six clients and $80K in MRR due to client mergers and acquisitions. And revenue was down almost $1M. But we didn't panic. Instead, we leveraged our authority and increased client MRR through greater security. The results: we added $164K in new MRR, gained $1.7M in revenue, and increased our profit by $303,841. Today, we are at nearly $4.2M in revenue, our EBITDA grew by $76K and we hired four new employees.
After getting punched in the face with the passing of loved ones and the loss of valuable clients and hefty MRR, I knew Tech Advisors could bounce back strong. And we did! We were a $1M break-fix business when I first signed on with Robin. And this year I was honored to share the Better Your Best stage with four other amazing MSPs. We expect to break the $5M barrier this year!
To access all the campaign examples mentioned by this month's Marketing Genius Of The Month, go to the Dashboard under the Marketing Strategy Brief resource.
If you're looking to learn more about TMT's marketing strategies and discover brand-new MSP marketing strategies that bring in qualified leads, then join us at our MSP Sales Blueprint Roadshow