3 Strikes…I Was Almost Out
When my family and I moved to Southern California to start Automates, I had three strikes to my name.
First, we were nearly broke. We were doing zero marketing, and zero growth was the result. We had no sales process whatsoever. I was literally getting by on personality and my southern accent. Strike two was the strain that being a break-fix business had put on my marriage. And strike three came as a gut-wrenching moment with my little girl. As I was on my way out of the house one morning, my daughter said, "Daddy, see you tomorrow."  
You see, my daughter had gotten used to her daddy rarely being home. That changed me. I knew there had to be a way I could give my family the time and attention they deserved while also growing a very profitable IT business.
I Was Determined To DO BOTH!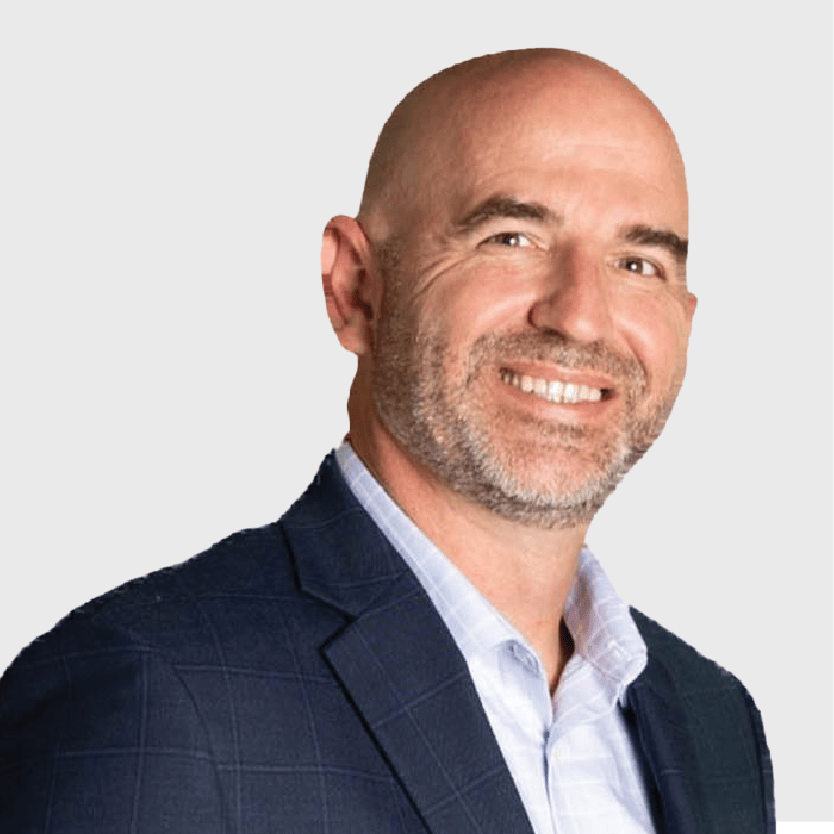 Two years ago, we went from January to May without taking on any new customers. To my surprise, my office manager and I discovered Robin Robins on the same day. We were both watching her YouTube videos. That very evening, I contacted Technology Marketing Toolkit and signed up for Accelerators Club and Rapid Implementation Workshop.
To be honest, it wasn't the sales and marketing campaigns that caused me to pull the trigger so fast. It was about access. Once I learned I would get coaches from other successful MSP owners, I was all-in.
Adding $77K In Annual Recurring Revenue Even BEFORE Rapid Implementation Workshop
Before attending the TMT Rapid Implementation Workshop, I was massively sucked in and consuming everything I could find from Robin. So, when I came across her video about technology business reviews, I decided to try it myself. That same day, I went out and scheduled three TBRs. We ended up closing two of them for $77,000 in ARR – all in just FOUR HOURS!
My Most Successful Campaign Was Responsible For An Additional $60,000 In MRR!
I'll let you in on a secret of mine: before my first three TBRs, I intentionally DODGED my customers. Honest. Through past experience, I had a false belief that if I visited a customer, they would say, "Hey, Tommy, now that you're here, would you mind…" Essentially, I would be sucked back into doing break-fix.
But after I turned three TBRs into $77K, I suddenly had the proof of concept that Robin's program worked. While at the Rapid Implementation Workshop, I booked 12 TBRs in just 24 hours. Turns out my customers were STARVING to talk with me! From these important face-to-face meetings with my clients, we added $60,000 in new monthly recurring revenue in the first seven months!
We Took A Closer Look At Our Rates And Added About $23,000 In MRR
Coming from Robin herself, she reminded TMT members that we are far more valuable to our clients than we perceive. Therefore, we should be seeing that value in what we charge for our services. Because we hadn't increased our rates in three years, we sent out Robin's Closer Look campaign last December for a January 1st rate hike.
Our strategy was two-fold: 1) to increase our MRR per client to a respectable rate, and 2) to convert our break/fix clients to managed services. The message to our break-fix clients was that if they didn't convert to managed services, they will see the full effect of our 28.5% rate hike. Yet, by becoming a managed services client, they would only see an 18% increase.
To our surprise, we didn't lose a single client. NOT ONE! As a result of simply asking for the value we deserve, our MRR jumped to nearly $23,000!
Drip Tips Has Been Pure Gold In Our Marketing Strategy
We all know we should be educating our clients. Automating the Drip Tips e-mails helps us to meet our SLA agreement of training and educating while giving clients REAL VALUE. We love Drip Tips because you just SET IT and FORGET IT and the sales come rolling in.
Through this automated marketing campaign, we have added countless opportunities to our pipeline. Surprisingly, we have even sold more cyber security services from Drip Tips than we have from our TBRs! It's one of the easiest campaigns to implement that clients truly appreciate.
Using Our Shock-And-Awe Box And My Authority To Close 60% Of Our Deals
With our electronic and physical Shock-And-Awe box, I feel confident going into a sales meeting. That's because I know I have the marketing materials to prove our worth as well as the authority pieces to prove my expertise.
To secure the first-time appointment with a prospect, we typically show our testimonial book, 21 questions, our postcards, money-back guarantee and more. Then, when they are in the meeting, BOOM! That's when I show them how I was featured on the cover of MSP Success magazine. Next, I hand them my book titled Managed Services Provider and tell them I literally wrote the book on managed services. In such a saturated market like Southern California, these authority pieces help me stand above the competition.
Would You Bring Us A Referral For A $1,500 Peloton Bike?
Californians love to be fit. So, we figured a referral campaign giving away a $1,500 Peloton Bike would get them talking. It absolutely does!
Simply bring us a qualified client (10 seats or more), and when they sign on, you're ready to start racing on your new Peloton. Through this incentivized referral campaign, we've already given away three bikes!
If the referrer would rather have cash than the bike, they can opt for $1,000 instead. But we like to make it a much bigger punch. We come to see them in person, and we hand them 10 crisp $100 bills. To date, this generous referral campaign has led to FIVE NEW CLIENTS!
3 Leads A Week From This Underutilized Marketing Initiative
Canvassing WORKS! Right now, our heaviest-hitting campaign outside of TBRs is canvassing. Our hero Fractional Marketing Coordinator, Alex Duckenfield, hooked me up with some incredible postcards and collateral for canvassing. Then, I learned how to get the most bang from targeting our market and even JVs.
From canvassing, we've been securing three qualified leads a week! Then we load them into our Drip Tips inside of Keap and keep pounding away at them until they become clients.
From An Ugly, Zero-Lead Website To 20 Leads A Month
Before discovering TMT and Robin Robins, I was literally embarrassed to show prospects and clients our website. Our old website was simply an online presence. It never brought us any leads. Today, our "Robinized" website generates around 20 leads a month for us! It's another avenue of inbound leads we can follow up on. The best part is that I'm confident in sending clients and prospects to my website because my shit looks good!
Keeping Our Clients Happy Using Thoughtful Giftology
At Automates, we are students of John Ruhlin's Giftology. Just as Robin Robins sent me my Bad Ass pizza cutter, I make an effort to send inspired gifts to our clients that keep us top of mind.
I'm always thinking of that one unique gift our clients will love. If I see a CFO has a University of Michigan diploma in their office, you can bet I'll be sending them a gift with Michigan's maize and blue on it. I'm also known to send a $200 steak-house gift card to a client out of the blue. And typically, I don't send it to the business owner. We prefer to send it to our point of contact just to keep them happy.
My Secret Weapon To Executing Multiple Marketing Campaigns
"Drinking from a firehose." I'm sure you've heard that about the massive volume of valuable information you get from the TMT program. Well, how do you implement so many of the marketing campaigns? For us, it's through Alex Duckenfield. I just can't pound the table enough for this remarkable marketer. She continues to add value every week.
Alex is a beast and speaks my language. I owe her a debt of gratitude for helping me make sense of the process and campaigns. An absolute systems warrior, she pushes me to greater heights through intentional design. She's the reason we're now doing webinars and speaking engagements. She's managing the social media Prospect Hopper, our Shock-And-Awe boxes, being featured in MSP Success Magazine and my book. She gives me the manpower I wouldn't otherwise have.
If I Can Do This, YOU Can Do This
When I got selected for their Better-Your-Best competition, I had been a member of TMT for just seven months! And since I became a Top 5 finalist, the question I've been asked the most is "How did you grow your MSP so QUICKLY?" The answer hasn't changed. It takes the right mindset, motivation and simply doing what Robin tells you to do. In fact, I have the EXACT SAME tools as everyone who is reading this. I simply put them into action. 
But before you can expect results, you must do this ONE thing: get off the damned keyboard! Let your operational team run your computers. YOU must run your business. Every single one of us who was a Top 5 finalist was a warrior who worked ON our businesses, not IN our business.
A Decade's Worth Of Growth In Just 11 Months
How does an MSP go from zero marketing and zero sales process to earning a coveted spot as a Top 5 Better-Your-Best finalist? Simple. You change your mindset. You go to work.
Year over year, we grew by 24% in top-line revenue, with an increase of $372,456. Even more impressive, we added $303,841 in bottom-line profits. Over that year, we saw an MRR increase of $60,000 and boast a 21% NOI. Most importantly, my wife has bought in and my daughter is proud of her daddy.
Update: Since Boot Camp, we've already added an additional 19 NEW CLIENTS and $46,389 in MRR! And we're not doing anything outside of what TMT has to offer.
To access all the campaign examples mentioned by this month's Marketing Genius Of The Month, go to the Dashboard under the Marketing Strategy Brief resource and access them there. 
Check out this special video where Tommy Thornton spills the beans on his lightning-fast growth and the secrets behind his success
Want to quickly and easily add 1-2 high value clients this month? Attend our next FREE MSP Marketing Training to learn how.