Technology Marketing Toolkit For MSPs
Templates For Marketing IT Services And IT Lead Generation
The Technology Marketing Toolkit is the most complete, field-tested library of tools for marketing IT services — including templates, campaigns and checklists.
Designed for VARs, MSPs and IT consulting firms, this program is guaranteed to help you effectively sell and market your IT services — or your money back.
The Technology Marketing Toolkit: What You'll Get
Technology Marketing Toolkit ($3,482.00 Value)
4-Week Fast Start ($497.00 Value)
Postcard And E-mail TechTip Newsletter Library ($3,492.00 Value)
12-Month Membership To Our Apprentice Club Membership ($2,364.00 Value)
Monthly LIVE Q&A Calls With Robin (Plus Archives)
Monthly LIVE How-To Peer Blueprint Series (Plus Archives)
Monthly Marketing Deep Dive Sessions (Plus Archives)
Monthly Marketing Strategy Brief Newsletter (Plus Archives)
Million-Dollar Earners Series ($597.00 Value)
Complete Business-Builder Audio Library ($597.00 Value)
2 Tickets To Our Annual Boot Camp ($4,594.00 Value)
Shipping And Handling ($37.50 Value)
Total Program Value: $15,660.50
You Pay Only $4,759 For The Entire Program!
Here's More About What You'll Get with the Technology Marketing Toolkit
"Over $200,000 In NEW Managed Services Sales And Climbing"
With the coaching, interviews and marketing templates provided in Robin's (tool)kit, I've been able to sell almost 30% of my clients onto a managed services contract – that's over $200,000 in annual revenue! Robin's program has truly been worth the investment. The interaction with Robin and her other members from across the country has sparked many new ideas about how I can grow my business to be a well-oiled machine.
---
Chuck Tomlinson,
SpectrumWise, LLC

Done-For-You IT Marketing Campaigns
A $100,000+ library of PROVEN IT marketing campaigns, templates, systems, scripts and checklists.
Marketing IT services has never been simpler. This toolkit is designed to take the guesswork out of IT lead generation. Instantly implement ready-to-use campaigns to attract more IT leads and sell more IT services fast!
These templates have been TESTED by over 8,000 IT business owners and proven to work.
Get Complete Templates For Selling And Marketing These IT Services:
Managed IT Services (MSP)
Network Upgrades, Projects and Installations
Backup and Disaster Recovery
You'll Also Gain Proven Systems, Best Practices And Templates For:
Email Campaigns and List Building
Website Content, Landing Pages and Blog Articles
Social Media Marketing (LinkedIn, Facebook, retargeting, etc.)
QBR (Quarterly Business Review) Templates and Systems
Upsell and Cross-Sell Campaigns
Appointment-Setting Scripts and Blueprints for Telemarketing
Direct Mail, Postcards and Flyers
Newsletters and Drip Marketing
Case Study and Testimonial Systems
Webinar and Seminar Marketing Systems
Canvassing Templates and Campaigns
Actionable IT Sales Resources
A growing collection of IT sales resources to see results fast.
As a member, you'll get access to these ADDITIONAL resources as part of your membership:
Access to the membership dashboard and 100+ IT marketing templates: Gain templates, forms, pricing strategies, contracts and other "fill-in-the-blank" strategies to support, sell and manage clients and employees.These templates for marketing IT services will help you sell:
Managed services
Backup and disaster recovery
Phone systems
Cloud computing
Developing joint venture partnerships
More
---
Monthly Business Builder Teleseminars: Learn how to succeed with marketing IT services from industry experts. Other successful IT firms reveal how they sell managed IT services, HaaS, backup and disaster recovery, network upgrades, EMR solutions, managed security services and more. Other topics include:
Compensation plans for technicians or IT sales staff
Hiring and managing "A-player" employees
Writing a business plan
Developing wealth
Managing your money
Creating an exit strategy
Mergers and acquisitions
---

Monthly Q&A calls:
Ask Robin and other members questions about IT sales and marketing, compensating employees, dealing with difficult sales situations, planning, direction, monetizing clients, closing sales, etc.
---

Member Chat QUE:
The QUE is a part of the dashboard too. It's an online chat area to share Questions, Updates and Exchanges with fellow members.
---
Access to NEW marketing campaign templates
Gain the tools to promote managed services, backup and disaster recovery, phone systems, cloud computing, developing joint venture partnerships and more. Since developing this kit in 2003, I've added over 100 new campaigns. Sign up and you will get INSTANT ACCESS to them ALL.
Recorded coaching calls with Robin Robins and other smart IT business owners.
Learn what's working right now AND answer any questions you have about IT sales, marketing, pricing, vendors, OR implementing existing systems.
You will NOT be left in the dark! These recorded coaching calls with Robin and other IT business owners provide new ideas, support and answers to your toughest business challenges. These recordings are saved in a library of downloadable audio files you can listen to at your convenience.
We also have a dedicated, full-time support staff available to answer your questions and work through your IT marketing challenges. Call our office (615-790-5011) or email your questions to get instant help.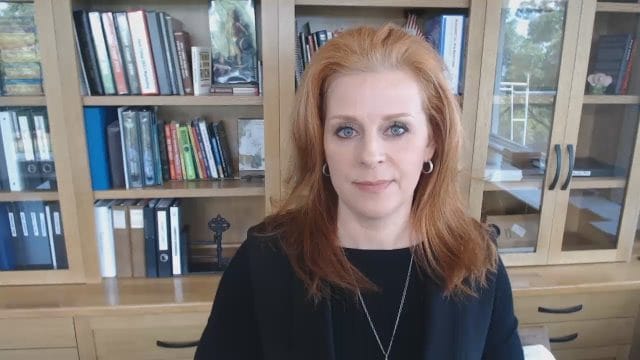 Make the most valuable investment into your business by gaining access to the best coaches in the business.
See why IT Services Firms are making the highest ROI they've seen in years.
Two Tickets To Our Annual IT Sales And Marketing Boot Camp
www.RobinsBigSeminar.com
This event is our Annual International Client Conference where over 1,000 of our members come together to share what's working now in marketing, as well as to gain strategies, tools, blueprints and ideas in four key areas: 1. Revenue Generation, 2. Strategic, PROFITABLE Growth, 3. Leadership and Operational Excellence and of course, 4. Marketing.
This is a MUST ATTEND EVENT for new members to truly understand how to fully implement the Toolkit and marketing systems in their business. Unlike ANY industry trade show, conference or event, you will leave with actionable, money-making strategies you can instantly go home and use to get more and better quality clients.
My Iron-Clad, 100% "You Can't Lose" DOUBLE Guarantee
I'm so confident this program will help you increase IT leads and sales that I back it up with a DOUBLE guarantee.
Guarantee #1: 365 Day Trial, 100% Money-Back Guarantee — Take one full year to implement this system and see how powerful it is. Put the IT services marketing strategies to work to generate more IT leads, clients, referrals, managed services contracts and higher profit margins.
If you're not completely thrilled with the content and results, return it for a full refund — no questions asked.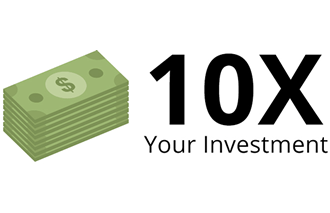 Guarantee #2: 10 Times Your Investment — Two-Year Guarantee: If you decide to keep the toolkit past the first year, you have another year to use the templates and strategies for marketing IT services.
If you implement just 3 campaigns and don't make back 10 times your investment (over $47,590 in new sales), return the materials for a full refund.
Why Wait To Close More IT Leads And Sales?
There really aren't any good excuses for not jumping on this opportunity right now, but I'll play along…
Here are some excuses that might be running through your head – and why you shouldn't listen.
I can't afford it. You'll save $26.43 per day by not enrolling. I guarantee you'll make back at LEAST 10 times your investment or your money back. I'll be here holding your hand to make certain you generate a good, solid return on the program.
I don't have the time. To quote Joe Karbo, "Most people are too busy working to make any real money." What could you possibly be too busy doing to distract from your most important priority of making more money?
It's not the RIGHT time. There has never been a perfect time to do anything – especially in business. But if you continue to do nothing, you'll end up with the same results you're getting now, which probably won't take your income and business where you want it to be.
Don't Forget: Right Now, One Of Your Competitors Is Plotting Ways
To Steal Your Clients And Put You Out Of Business
It might not be the small, aggressive startup; it could be another larger, well-funded competitor such as the big telecom companies, Microsoft, Dell and now even Office Depot! Maybe you're happy living on the scraps that fall from the master's table, but why on earth would you?
If you are not doing everything possible to gain market share and the "home field" advantage, you are setting yourself up for having a major competitor steal business away.
If you are not doing everything possible to gain market share

 

and the "home field" advantage, you are setting yourself up for having a major competitor steal business away.
Not Making A Decision Is Making A Decision
In working with thousands of small IT business owners, I've discovered that most have very weak decision-making muscles. They prefer to make no decisions – to wait – rather than give a definite "no" or "yes." If you tell yourself you'll enroll later, or you'll wait until the right time, you ARE making a decision; you are deciding to put your business and financial progress on hold.
Maybe you don't think you need me to be successful. Hey, I actually agree with you on that point. You certainly don't NEED me, but you can't argue that you WILL certainly profit from what I have to teach you. After all, I have a better track record than anyone else in the world for generating sales for IT service businesses.
What Our Members Are Saying About
Technology Marketing Toolkit
Robin's Masterclass Marketing And Mini-MBA Program Helped Us Add $5,000 In New MRR And $10,000 In Projects!
This MASTERCLASS marketing and mini-MBA program takes you out of your comfort zone — precisely where you need to be to GROW! So far, our growth has been $5,000 in MRR and $10,000 in project work. What I found most valuable were the discussions with other MSPs who know what marketing works best. These peers share what they've learned the HARD way so we can implement it the EASY way!"
After Executing Robin's Marketing, We Booked 5 APPOINTMENTS And Just Hired Our FIRST Sales And Marketing Positions
After going through Robin's 12-week marketing boot camp, we have created a sales process that reflects what we've learned. By implementing a SINGLE marketing campaign, we booked FIVE APPOINTMENTS with an outstanding 10% response rate! And we fully expect positive results from these meetings. Plus, we just recently hired for our FIRST TWO EVER sales and marketing positions! Moving forward, we can't wait to execute highly targeted, multi-touch campaigns based on Robin's ideas."
For The First Time In 20 Years, We Have A Marketing Plan And NEW CLIENTS Resulting From A Proven System
After 20 years of no marketing and STUCK in a rut, we began our journey with Robin's Rapid Implementation Workshop and 12-week training program. During this time, we signed and onboarded THREE NEW CLIENTS, adding to our monthly recurring revenue! For the first time in TWO DECADES, we have a specific and proven 12-month marketing plan in place that will enable us to meet or exceed our goals. The Technology Marketing Toolkit has set us on a good course to move us to our next goal: $5 million in revenue!"
Almost From Scratch, We Built A Marketing Foundation That Added $14,631 In Monthly Recurring Revenue In Just 90 Days
By implementing client-focused campaigns, prospect-focused campaigns and drip marketing in this 90-day period, we added $14,631.67 in monthly recurring revenue as well as $105,267.18 in project and hardware sales!
Going through Robin's workshop and the 90 days that followed was an incredible opportunity for M3 Networks to develop our marketing efforts almost from scratch. We are incredibly grateful for this opportunity, and we are excited to take these tools and build upon them going forward!
Robin Re-Energized Our 10-Year Business So We Can Generate Sales At Will, Starting With $37,500 In MRR
Robin and the Technology Marketing Toolkit have done wonders in re-energizing our 10-year business. Among our eye-opening results in these past 90 days, we have initiated five quarterly business reviews as well as marketing that have resulted in $37,500 in monthly recurring revenue (MRR). Plus, we have generated $58,515 in projects! Because we have the tools to actually drive sales, by the end of next quarter we expect to be able to generate sales at will!
While At Robin's 2-Day Workshop, We Sent A Few E-mails That Turned Into 13 Appointments, $7,966 In New Monthly Recurring Revenue And $62,796 In Projects!
Robin's Rapid Implementation Workshop was a complete whirlwind of activity. We learned a lot and made great connections with other IT business owners. The best part? While at the two-day workshop, we sent a simple e-mail to 70 of our clients, which turned into 13 appointments and $7,966 in increased monthly recurring revenue with an additional $62,796 in projects!
I Accomplished MORE Than I Ever Imagined FASTER Than I Imagined, Including $13,000 From A Current Client And $24,016 From A New Client!
Robin's Boot Camp and Rapid Implementation Workshop became a turning point in my mindset about how to finally start marketing my business. During the workshop, I scheduled quarterly business review appointments right there in class, which led to $13,000 in project work! After learning how to more effectively close sales, I closed $24,016.14 with a new client! We have accomplished more than I could have ever imagined in such a short time.
In Just 90 Days, We Have DOUBLED The Growth In Our Vertical!
At M3 Networks, the 90-Day Rapid Implementation Challenge has proven to be a successful recipe to significantly grow our monthly recurring revenue. We have grown our vertical by 100% and increased first time appointments by 90% by defining our vertical and having a good list! In just 12 short weeks, we have added $11,425 in NEW monthly recurring revenue and $150,000 in projects and hardware!"
From Just TWO Of Robin's Campaigns, We Landed TWO New Clients And A Possible $79,200 Opportunity!
As a small, two-person company, we were able to fill up our sales funnel in a hurry just by implementing two easy campaigns Robin taught us. During the past 12 weeks, these two campaigns alone have resulted in two new clients, four appointments and two reopened opportunities that we had previously GIVEN UP ON! In fact, any day now, we are expecting to learn that we won a $79,200 opportunity that, without a doubt, would have NEVER happened without Robin's coaching.
With $15,000 In PROFIT From Implementing A Single Strategy, My Mindset On Marketing Has Changed
I thought I was doing quarterly business reviews for our clients correctly. But they were more like, 'You had this many tickets this year, and here is a report on your backups.' These client reviews rarely produced sales. But after Robin taught us her QBR strategy that we implemented in her workshop, we grossed $23,000, with a profit of over $15,000 – all from this single initiative. To say I was stunned is an understatement!
Our FIRST 2 Marketing Campaigns Generated 4 Appointments, $1,000 In Monthly Recurring Revenue And $10,000 In MRR In The Sales Pipeline!
In the 90 days that followed Robin's marketing training, we have been very active with our marketing. First, we scrubbed our list to generate 500 very qualified contacts. Next, we sent Robin's Bad Date letter to architects and engineers and generated nine new leads and two appointments for $10K in potential MRR in the pipeline. Next, we mailed the campaign to 252 CPA firms and received eight leads, two appointments and one new client at $1,000 in MRR and $500 potential MRR!
Robin's "Warp-Speed Marketing" Was The Fuel That Rocketed Us To $8,200 In NEW Recurring Revenue!
Living in the heart of the space program in Houston, Texas, we are no strangers to speed. And Robin's Rapid Implementation Workshop is basically marketing at warp speed. After only 90 days in Robin's program, we have completed quarterly business reviews for one half of our clients. In that time, we have added $3,200 in MRR from NEW clients and approximately $5,000 in MRR from existing clients who have signed up for additional services.
At The Height Of The Pandemic, We Grew Our MRR By $6,832 And Added $121,217 In New Projects
By aligning with Robin Robins and Technology Marketing Toolkit, I have been pushed FAR outside of my comfort zone by executing campaigns and marketing strategies I have never done before. I'm determined to help meet our goals by embracing our company core values, implementing the Toolkit the RIGHT WAY, as well as track and analyze all results. So far it's worked! In just TWO MONTHS, we have grown our monthly recurring revenue by $6,832, added $121,217 in project work and also sold $159,369 worth of products!"