Million-Dollar Managed Services Marketing Blueprint
The Complete Research-Based Guide To Managed Services Marketing And Sales
This audio-based training course walks you through developing a highly effective managed services marketing system. The program has already helped dozens of clients go from break-fix to over $1 million in managed services contracts in under six months.
Who The Managed Services Marketing Blueprint Is For
Do you want more high-quality managed services clients but aren't sure where to start with marketing?
Have you tried marketing techniques to get more managed services clients but haven't found something that works consistently AND cost-effectively?
Are with frustrated with convincing prospective clients to see the value of managed IT services and pay for quality IT services and support?
Are you fed competing on price and convincing prospective clients that they need someone to maintain their IT systems, security and backups - especially when cybercrime is at an all-time high?
I completely agree. It SHOULD be easier to sell managed services and IT support. The good news is it CAN be IF you effectively position yourself as an IT expert instead of "just another" computer guy.
With the right lead generation marketing, you CAN attract more appreciative and profitable clients who are happy to pay for your IT services. I've helped thousands of IT service firms just like yours. Now I want to help you.
What You'll Get With This Program
A proven process to replace cold prospecting

 

and generate a steady stream of appointments with prequalified prospects that are ready to purchase managed services from you.
Done-for-you marketing campaigns that will convert stubborn break-fix and block-hour clients to managed IT services. You'll also learn whether you should require all clients to participate in managed services OR continue with some break-fix clients and projects.
An extremely powerful and DETAILED MSP

 

Sales Playbook.

 

Gain a structured, organized process for closing managed services contracts WITHOUT discounting, slimy sales tactics, or much convincing. So many MSPs struggle to close more managed services sales at a higher margin simply because they lack systems and wing the sales presentation. I'll show you a consultative sales process that's natural and will position you as a respected IT expert and trusted advisor.
DOZENS of field-tested marketing templates,

 

examples, checklists and content that will save you HOURS of work creating marketing campaigns. From simple email campaigns to more elaborate seminar marketing campaigns, you're certain to find something that works for you. Best of all, there is no creativity needed! In fact, these managed services marketing campaigns will be most effective if you don't change them. They've already been researched, tested and refined to successfully sell managed IT services.
A BONUS interview

 

with MSP attorney Bradley Gross on the laws and regulations all MSPs MUST know about and comply with regarding cybersecurity, data breach and privacy. As the IT department for your clients, you could get sued, fined and held liable for many reasons. This session will be a REAL eye-opener for you!
Lessons from multimillion-dollar MSPs on their secrets to attaining profitable growth. I conduct candid interviews with over 20 multimillion-dollar MSPs who are generating $5 million to over $400 million in IT services sales. During these interviews, they reveal their secrets to success with managed IT services and the hard lessons they wish someone would have told THEM when starting out. This ALONE is worth the price of admission to this program!
Last Year I Finally Broke Free Of Being A One-Man Band, Adding 2 Employees And Increasing Our Net Profit By 256%!
Our business had hit a ceiling of generating just over $200,000 in revenue per year. Once we decided to invest in both the Toolkit and the Managed Services Blueprint, we increased our profitability by 256% and added two full-time employees to take some of the workload off of me. Our secret is probably the same secret that most other successful MSPs have discovered: there is no one thing that will allow you to grow. Consistently marketing to our prospects, along with being committed to implementing and building upon marketing and business basics, WILL result in success.
---
Gain The Marketing Tools To Sell More Managed Services
Lifetime Access To The Blueprint For You And Your Staff
All how-to managed services marketing lessons are laid out in an easy-to-follow format and include workbooks, checklists and TONS of examples. You'll also get new updates to the material FREE.
MSP Marketing Template Library
You'll get a searchable database of dozens of managed services marketing campaigns and templates, from simple email promotions to more elaborate appointment-generating campaigns.
LIVE MSP Coaching Calls With Robin Robins
For 3 months, you'll get weekly then bimonthly calls with Robin to pick her brain.
A Personal 1-On-1 Coaching Call
Get ramped up with MSP marketing fast with a preliminary coaching call OR save it for when you need help in the future
A Managed Services Marketing Implementation Checklist
This step-by-step guide will show you where to start with your marketing plan and keep you on track.
Access To Our MSP Member Portal And QUE
QUE stands for "Questions, Updates and Exchanges." You can post questions about ANYTHING (marketing, vendors, pricing, managing IT services employees and more) to this active member exchange and get answers 24/7/365 days a year.
Managed Services Sales Playbook
Gain a consultative sales process that will position you as an IT authority, put you in control of the sales process, eliminate price resistance and ramp up sales reps FAST.
BONUS #1: Panel Discussion Of MSP Rock Stars
Want to know how managed services has evolved over the last 10 years and what successful MSPs are doing to protect their margins as competition heats up? This panel discussion will deliver that and MORE.
BONUS #2: MSP Pricing Survey
Over 650 MSPs from across the world completed this survey to reveal what they include in their managed services offering, how they charge clients and their fee structure.
BONUS #3: Million-Dollar MSPs Growth Strategies, Secrets And Hacks
Access a library of interviews with CEOs of $10 million+ managed IT services companies (and a few that are $5-$6 million). They reveal lessons they learned while growing their MSP business.
BONUS #4: Easy, Instant Managed Services Sales-Generating Campaigns
Get a series of email campaigns that'll generate an instant surge in sales for managed IT services, backup and disaster recovery solutions, VoIP phone systems, managed print and managed security. Plus, gain a tried-and-true campaign for getting prospects that have gone silent to respond.
The Managed Services Marketing Blueprint Guarantee
Through this program, we guarantee:
You'll never fall victim to another advertising salesperson again. I'll arm you with the knowledge to hold ANYONE you hire for managed services marketing accountable for delivering measurable ROI – including me.
You will get access to managed services marketing campaigns that have helped other MSPs get qualified prospects calling their office

 

looking for managed IT services.
You'll have the power to be picky about your managed services client

 

and ONLY accept ones who value managed IT services, take your advice and pay.
You'll be able to fire whiny, cheap clients and replace them with appreciative and profitable managed services clients.
You'll be given a consultative managed services sales process designed to position you as an IT expert, overcome price resistance

 

and avoid discounting and changing your advice to win new clients.
If you still do technical IT work, I'll show you how to build a marketing and sales system to generate the revenue to hire more techs and elevate yourself to a true CEO.
You'll stop making foolish decisions about IT services marketing that waste your time and money.
What Our Members Are Saying About
Technology Marketing Toolkit
While At Robin's 2-Day Workshop, We Sent A Few E-mails That Turned Into 13 Appointments, $7,966 In New Monthly Recurring Revenue And $62,796 In Projects!
Robin's Rapid Implementation Workshop was a complete whirlwind of activity. We learned a lot and made great connections with other IT business owners. The best part? While at the two-day workshop, we sent a simple e-mail to 70 of our clients, which turned into 13 appointments and $7,966 in increased monthly recurring revenue with an additional $62,796 in projects!
We Have More Than Doubled Our Annual Sales From $1.6 Million To $3.6 Million
Our marketing has gone from simply 'looking good and not performing' to delivering consistent, predictable RESULTS and ROI. Thanks to using Robin's marketing approach, sales skyrocketed from $1.6 million to $3.6 million. Robin's Marketing Roadmap has given us a solid plan for implementation and the confidence to reach our goal of $4.3 million this year.
We Gained Profits In Just One Quarter That We Hadn't Seen In 20 YEARS In Business!
As far as the wins we've experienced in the past 90 days thanks to Robin's proven marketing strategies and initiatives, we've added $19,657.82 in monthly recurring revenue thanks to cross-sell opportunities. Using the strategies and campaigns in Robin's Toolkit, along with consistency and a new commitment to marketing, we have grown considerably in profits. In fact, we have gained profits in these 90 days that we hadn't seen in the past 20 years of doing business.
Robin's "Warp-Speed Marketing" Was The Fuel That Rocketed Us To $8,200 In NEW Recurring Revenue!
Living in the heart of the space program in Houston, Texas, we are no strangers to speed. And Robin's Rapid Implementation Workshop is basically marketing at warp speed. After only 90 days in Robin's program, we have completed quarterly business reviews for one half of our clients. In that time, we have added $3,200 in MRR from NEW clients and approximately $5,000 in MRR from existing clients who have signed up for additional services.
With $15,000 In PROFIT From Implementing A Single Strategy, My Mindset On Marketing Has Changed
I thought I was doing quarterly business reviews for our clients correctly. But they were more like, 'You had this many tickets this year, and here is a report on your backups.' These client reviews rarely produced sales. But after Robin taught us her QBR strategy that we implemented in her workshop, we grossed $23,000, with a profit of over $15,000 – all from this single initiative. To say I was stunned is an understatement!
Our FIRST 2 Marketing Campaigns Generated 4 Appointments, $1,000 In Monthly Recurring Revenue And $10,000 In MRR In The Sales Pipeline!
In the 90 days that followed Robin's marketing training, we have been very active with our marketing. First, we scrubbed our list to generate 500 very qualified contacts. Next, we sent Robin's Bad Date letter to architects and engineers and generated nine new leads and two appointments for $10K in potential MRR in the pipeline. Next, we mailed the campaign to 252 CPA firms and received eight leads, two appointments and one new client at $1,000 in MRR and $500 potential MRR!
We Added Over $1 Million In Revenue This Past Year
Before Robin, saying we were struggling to get new clients was an understatement. We were losing money…Not good. But after we started using her materials, leads started to pour in! The marketing was working, as evidenced by the fact that revenue grew a solid 40% that year—but more importantly, it was the first year we actually generated a profit!
From Just TWO Of Robin's Campaigns, We Landed TWO New Clients And A Possible $79,200 Opportunity!
As a small, two-person company, we were able to fill up our sales funnel in a hurry just by implementing two easy campaigns Robin taught us. During the past 12 weeks, these two campaigns alone have resulted in two new clients, four appointments and two reopened opportunities that we had previously GIVEN UP ON! In fact, any day now, we are expecting to learn that we won a $79,200 opportunity that, without a doubt, would have NEVER happened without Robin's coaching.
Robin's Marketing Has Added $2 Million in New Sales To My Business Over The Last 2 Years
I can directly attribute a $2 million+ increase in gross sales as well as a 200% net profit increase to utilizing Robin's marketing campaigns and techniques. They have enabled us to generate five times more leads for our business than we've ever had before and have enabled our sales team to convert these leads into huge sales.
Robin Re-Energized Our 10-Year Business So We Can Generate Sales At Will, Starting With $37,500 In MRR
Robin and the Technology Marketing Toolkit have done wonders in re-energizing our 10-year business. Among our eye-opening results in these past 90 days, we have initiated five quarterly business reviews as well as marketing that have resulted in $37,500 in monthly recurring revenue (MRR). Plus, we have generated $58,515 in projects! Because we have the tools to actually drive sales, by the end of next quarter we expect to be able to generate sales at will!
My Iron-Clad, 100% "You Can't Lose" DOUBLE Guarantee
I'm so confident this program will help you increase IT leads and sales that I back it up with a DOUBLE guarantee.
Guarantee #1: 365 Day Trial, 100% Money-Back Guarantee — Take one full year to implement this system and see how powerful it is. Put the IT services marketing strategies to work to generate more IT leads, clients, referrals, managed services contracts and higher profit margins.
If you're not completely thrilled with the content and results, return it for a full refund — no questions asked.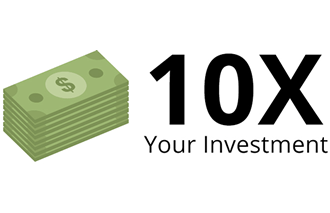 Guarantee #2: 10 Times Your Investment — Two-Year Guarantee: If you decide to keep the toolkit past the first year, you have another year to use the templates and strategies for marketing IT services.
If you implement just 3 campaigns and don't make back 10 times your investment (over $47,590 in new sales), return the materials for a full refund.
If you want to learn a proven, field-tested way to launch and sell managed services to new AND existing clients, start here.
This audio-based training course walks you through developing a highly effective managed services marketing system. The program has already helped dozens of clients go from break-fix to over $1 million in managed services contracts in under six months.
$1,597 Single-Pay Option
(or 6 Monthly Payments of $289)