Get Our Ultimate Guide To IT Marketing PLUS
7 Additional FREE Marketing Resources
In This Free Digital Product Download You'll Receive:
Video: A Proven MSP Marketing Blueprint To Consistently Add 1-2 New MRR Clients A Month: Get the step-by-step plan to consistently and predictably attract more high-quality clients for your IT services business…and put the entire system on auto-pilot!

Audio Interview with Robin Robins: "Secrets To Driving More Inbound Leads For IT Services": In this candid interview, Robin Robins will reveal the strategies that her most successful, fastest-growing clients do to drive more leads, more appointments and more sales for their IT services firms despite growing competition. You'll also discover how she become the leading expert on marketing for IT services companies in the world and show you how you can become the go-to expert in your area.

Report: "What Should An IT Services Firm Budget For Marketing?": This report will deliver industry benchmarks based on what hundreds of MSPs are investing in marketing to generate leads and sales. You'll also get a plan to pin-point how much you'll want to invest based upon who many new clients you want for your IT services business.

Guide And Checklist: How To Build A Productive IT Sales Playbook: Get the IT Sales Playbook that MSPs use to close IT services contracts and projects at premium profit margins with little to no price resistance, stalls, delays or resistance.

How To Implement A Marketing System" Roadmap: We'll give you our proprietary Marketing Roadmap that will show you where to start and how to implement a productive marketing plan. This is a process we've developed and perfected after working with thousands of MSPs, MSSPs, VARs and IT services firms in the last 2 decades.

Marketing Planning Consultation: As a prospective client, we'd like to offer you a private, one-on-one marketing consultation where you'll discover how you stack up against industry norms and be able to determine what you need to do first in creating a client-attraction marketing system based on your specific goals, resources and business stage.

BONUS! Video: 5 "Average" MSPs Reveal Their "Marketing Secret Sauce" To Adding $1.1 Million In New Sales In Just 12 Short Months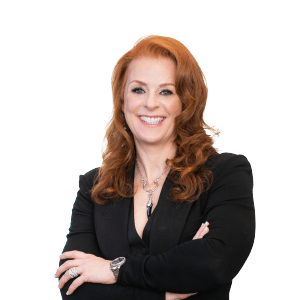 Robin Robins
Author and CEO
Technology Marketing
Toolkit, Inc.
We've Added Over $20,000 in NEW Monthly Recurring Revenue So Far This Year!
We took Robin's advice and decided to focus on a niche. We chose the medical industry, as we had already experienced success there. We marketed to our list with a multipronged, multimedia approach of direct mail, telemarketing follow-up and canvassing. We are diligent with our marketing touches, using the templates Robin provides us, including monthly newsletters, Shock and Awe packages, TechTip e-mails, and our newly published book,
Keeping I.T. Simple
.Using one particular marketing strategy, we added almost $12,000 in new MRR (over $430,000 total life of contracts) with a monthly spend of $3,000.This year alone our revenue is up over 50%, and we've added over $20,000 per month in brand-new MRR. And now that our marketing is consistently bringing in two to three brand-new, highly qualified leads per week, I have no doubt this growth trend will continue at the same pace (or faster!).
We Finally Broke The $2 Million Mark AND Secured A 101% Increase In Net Profits
I have been a client of Technology Marketing Toolkit for over five years and have had nothing but great results from the material! If you are ready to change your IT business for the better, then this product is for you. Using Robin's strategies, we finally broke the $2 million mark and secured a 101% increase in net profits! What she teaches and provides will truly make an impact IF you implement it. It's like a paint-by-numbers system that allows you to market to prospects, whether you have a background in marketing or not. The Producers Club is invaluable to me, and the guest speakers she brings into these events are people I would not have been able to meet, nor hear speak, at any other event that would be IT-related. Being in Producers Club has allowed me to grow my peer network of IT professionals and business owners from around the globe, and these are people who understand my business issues and can give guidance without being my competitor. Hands down, this has guided my personal growth and my company's success to where we are today and will continue to impact the growth of tomorrow and the years to come!
I've Gone From $1,000 In MRR To $30,000 In The 3 Years I Used Robin's Strategies And Marketing!
Like many MSPs, I found marketing to be a completely foreign concept. Initially all of my clients came from word of mouth and I never had to go out and get the business. So bit by bit I learned marketing and implemented the tools and strategies Robin had given me.
I took Robin's advice and transitioned all of my clients from a break-fix to a managed model. That has been a huge success and now, three years later, I'm up to $30,000 in MRR with just 2.5 people, plus project work, plus hardware and software sales. Bottom line has been solid black for the last two years and we paid off the $100,000 in debt we had accumulated in the leaner years.
I also systematized my referral program and I'm now reaching new clients by delivering seminars promoted through JV partners. By reminding myself that Rome wasn't built in a day and setting one goal a week to further my marketing, I was able to succeed step by step in adding new marketing strategies to my business.
I wish I could take back the years I wasn't attending events or using Robin's methods. My advice for any new member is: don't do like most people and let these strategies accumulate dust on the shelf, they really DO work. Also, get in a peer group (for me it was Robin's Producers Club). With Robin's strategies and the support of my accountability group, I have built a solid business and a confidence in the future success of things to come.
I Generated 19 Sales Totaling $156,450 Using Just One Of Robin's Strategies!
Before I found Robin and joined the Producers Club, I 'thought' I knew a thing or two about marketing. It turns out that what I knew a thing or two about was sales (and I knew a little bit about marketing).
I didn't quite know at the beginning if the program would be worth the money. But I put her campaigns to work and from January through April, we received 57 referrals. So far those referrals have converted into 19 sales totaling $156,450 and we still have more deals to close. WOW! At this rate, I will have 171 referrals and 55 new clients by the end of the year.
I just can't say enough good things about Robin. Now I know a thing or two about marketing thanks to her!
We have steadily increased our profits using Robin's marketing strategies. Last quarter alone our revenues shot up by 38% and our gross margin has increased by 12%
In our second year of business, we won a big account with 450 users. We were heavily reliant on this one major account. Then, the bad news came…that account closed their business and with one month's notice they informed us they wouldn't be needing our services anymore.
I searched the Internet for help with marketing. I was so desperate that I just wanted ANY help I could get. This is when I came across Robin.
Robin has changed my life. For starters, she helped me turn my business around and has given me the confidence and the tools to start ANY business and be successful in it. I know we have a fair way to go, but I know we have the tools, the know-how and the confidence to get there.
Once I Understood That We Are As Much A Marketing Company As We Are A Technology Company, We Grew Our Net Income Over 307%!
We have been followers of Robin for five years. Aside from the marketing campaigns and loads of information that we get from the program, the most valuable thing that Robin and her team has provided me with is the ability to be totally clear and honest about my business.
I never internalized the idea that we are as much a marketing company as we are a technology company. Once I made that realization and, as a result, started to become a better entrepreneur, we experienced exponential growth. The numbers simply speak for themselves. In the course of one year, our managed services revenue increased 76.8% and, more importantly, our net income increased 307%!
Would I have been able to get where I am today without Robin and the program? No way. Would I like to be the person who tells the world about how they can change their lives using Robin's program…most definitely!
Our Numbers Speak Louder Than Words! Sales Topped $1.39 Million, But Most Importantly, Our Net Profit Was Up Over 575% In One Year!
I was introduced to Robin and enrolled in her program several years ago. Like many newbies, I faced the challenge of not knowing how to really get started, but I took a stab, dove in and began implementing Robin's strategies. As my momentum was gearing up, I had a serious accident that laid me up for months. I made the decision to not let this down-time go to waste. During my recovery, I decided to work ON my business. I read the Toolkit cover to cover, I set up a web cam to conduct sales appointments and I did anything that I could to keep my business running smoothly and maintain the progress I had gained.
Just as I started to get back on my feet, literally and figuratively, another disaster hit. Our office was flooded and in just a few hours we lost over $150,000 as well as our forward momentum that had taken us years to build.
Thanks to my marketing know-how, I was able to drive much-needed revenue to rebuild our business. We rebuilt beyond what we had ever achieved. Our sales last year topped $1.39 million, but most importantly, our net profit was up over 575% in one year! The key lesson I have learned is that you never know when a disaster could strike, and if you don't have sufficient business coming in or retained earnings to overcome life's hiccups, you could lose everything. I am especially thankful to Robin and her team for showing me how to rise above hard times to even greater success.
We Love The Newfound Success From Our Marketing. In Fact, Our Revenues Are Up 71% And Profits Are Up 85%
When we found Robin and the Toolkit, we knew we had found something that would force us to stop working 'in' our business and start working 'on' our company.
To really capitalize on what our marketing could do, we had to be comfortable that we could properly service clients the way we promised we would. We wanted to walk the talk of our new marketing materials, so we used the Toolkit as a measuring stick to take a hard look at our company, our market and even our competition. Now, we're no longer just the 'computer repair guy,' we've positioned ourselves as the go-to experts in technology, and it shows.
There are two things we learned: the Toolkit materials always yield a response, and you have to be prepared.
Our revenues are on track for a 65% increase over last year, and with just a quarter left in the year, we're right on target to top $500,000 in revenues for the first time ever! After a 71% revenue increase and an 85% increase in profits, we are feeling the growing pains from our newfound success, and we love it!
Our Bottom Line Profits Are Up 120%
Robin's approach is perfect for a computer service firm on a small budget. I signed up for her program and she has consistently delivered more than she promised. After using her tools and advice, our top line revenue is up 18% and bottom line profits are up 120%. I'm 100% convinced that anyone who signs up for this program and takes Robin's advice will experience the same results. I'm very happy with the results and the services she provides, and will remain a client forever.